Alzheimer's Association International Conference | July 31 – Aug. 4, 2022 | San Diego, USA and Online
As an AAIC attendee, you can enhance your conference experience by selecting Membership +PLUS during registration to add one year of ISTAART membership to your conference fees (professional and student rates are available). You will receive full conference admittance and all of the benefits available to ISTAART members, both during AAIC and for the following year.
ISTAART members receive:
Reduced registration rates — $965 for professional full conference attendance plus one year of ISTAART membership (through June 30, 2017). $485 for student full conference attendance plus one year of ISTAART membership (through June 30, 2017).
The opportunity to apply for exclusive AAIC travel and registration fellowships which allow members to enjoy additional cost-savings while attending AAIC.
Early access to registration and housing for AAIC 2018 so you can reserve a room in the hotel of your choice.
Exclusive access to member-only receptions, workshops and business meetings during the conference.
Extended deadline for AAIC abstract submissions. AAIC 2016 abstract submission is now closed.
An annual online subscription to Alzheimer's & Dementia: The Journal of the Alzheimer's Association. (A print subscription is available at a reduced cost through ISTAART.)
Free online access to Neurobiology of Aging to ensure that you have access to the latest research being released in the field.
The opportunity to join or create a Professional Interest Area (PIA) that provides you with the opportunity to network and learn from members with common subspecialties or interests.
A monthly member e-newsletter that shares the latest research updates and happenings within the field.
Access to the Online Career Center.
*please note that all abstract submissions have concluded for AAIC 2016 but you will be able to utilize this benefit for AAIC 2018.
Register Here!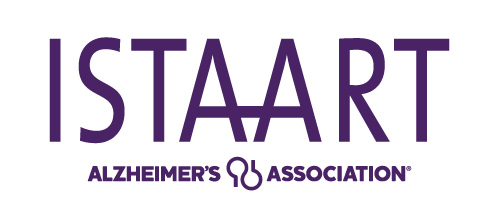 Join ISTAART and Get No-Cost or Discounted Registration!
New members can select the ISTAART + AAIC bundle during registration to receive no-cost virtual registration or discounted in-person registration. Plus, get all the year-long benefits of membership, including global networking opportunities and access to Professional Interest Area (PIA) events. Register for AAIC and join ISTAART today!
REGISTER NOW AND JOIN
Questions?
If you have questions about your registration or need additional information, please email us at aaic@alz.org.
> 1200px
lg > 992px
md > 768px
sm < 767px
xs