Alzheimer's Association International Conference | July 28 – Aug. 1, 2024 | Philadelphia, USA, and Online
Abstract Submission Overview
Abstract submission for AAIC 2024 opens in December 2023.
On This Page:
Submitting an Abstract
A Scientific Program Committee (SPC) is organized for each AAIC and includes international experts in a variety of topic areas who are committed to developing the most relevant and innovative content for the conference. The SPC determines the invited program and selects the submitted portion of the program.
Why you should share your work: AAIC offers unparalleled exposure for your research across the field. Submit your abstract or session proposal for the opportunity to feature your work among 5,600 abstracts submitted on the latest dementia research. Opportunities to present in person and online will be available.
Don't know where to start? Read the guidelines for submitting an abstract or session and get answers to frequently asked questions.
Abstract and session submission opens
---
Conference registration opens
---
Educational workshops and preconferences
---
AAIC 2024 annual conference
---
*Unless the research is considered to be late-breaking, Developing Topic abstracts will only be considered for poster presentations.
Webinars on Abstract Submission and Presentations
Join ISTAART for step-by-step guides, overviews of logistics and expert insights from members of the Scientific Program Committee. These webinars are free. Create an account and Add to Cart to view them on-demand.
Contact Information and Support
General abstract questions
Email: abstracts@alz.org
Phone: +1.312.335.5897
(9 a.m. – 5 p.m. Central Time — North America, Monday-Friday)
Technical support (login issues, technical entry issues)
Online feedback form
Phone: +1.401.334.0220
(6:30 a.m. – 4 p.m. Central Time — North America, Monday-Friday)
Please review the website prior to contacting the Alzheimer's Association or technical support.
Embargo Policy
All materials presented at the Alzheimer's Association International Conference are embargoed for publication and broadcast until the officially scheduled date and time of presentation unless the Alzheimer's Association provides written notice of change of date and/or time in advance. View the full embargo policy.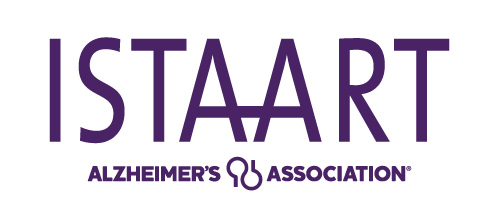 Advance Your Career
Join ISTAART, an inclusive global network of scientists, clinicians and dementia professionals. With newly discounted rates and free memberships for students, it's easier than ever to become a part of ISTAART.
Learn More
We use cookies to improve your experience on this website. Learn about options for managing your personal data in our Privacy Policy.
> 1200px
lg > 992px
md > 768px
sm < 767px
xs