Alzheimer's Association International Conference | July 28 – Aug. 1, 2024 | Philadelphia, USA, and Online
The ISTAART Experience at AAIC
About ISTAART
Become a member of the Alzheimer's Association International Society to Advance Alzheimer's Research and Treatment (ISTAART) and access a world of research and collaboration.
Member Benefits
ISTAART members enjoy the following AAIC benefits:
No-cost virtual registration or discounted in-person registration fees.
Access to ISTAART Professional Interest Area (PIA) Day. Each PIA will host a scientific session focused on research updates. Additional networking and engagement opportunities will be provided throughout the day. Indicate your interest in attending via your AAIC registration.
Access to the ISTAART Educational Series, which are designed to help kickstart a career in dementia research.
The ISTAART Networking Reception, which allows current ISTAART members to connect with fellow attendees, discuss the science presented at AAIC and engage with ISTAART and PIA leaders.
Eligibility for the ISTAART Ambassador Program, an opportunity for trainees to volunteer behind-the-scenes at AAIC and meet leaders in the field.
PIA events are only open to current or new ISTAART members — members may attend any of the PIA sessions, regardless of PIA membership.
As well as other member benefits, including:
Journal Access:
Year-Long Engagement Benefits:
Educational webinars that showcase the latest updates in the field and provide basic knowledge on specialist topics.
Opportunity to join or create a Professional Interest Area (PIA). PIAs are assemblies of members with common subspecialties, including neuroimaging, neuropsychiatric syndromes, vascular cognitive disorders, biofluid-based biomarkers and more.
Members-only discounts on registration for other scientific meetings.
Grant and funding announcements.
Weekly email digests with new opportunities, funding calls and member updates.
Access to the ISTAART Career Center.
"I attended a PIA business meeting during my first AAIC and it turned out to be the best decision of the conference. It was wonderful to meet a group of people that focused on related research, with in-depth scientific discussions, and a group of dedicated people that really want to advance the field. Ever since, I've been actively involved with ISTAART's PIAs."

– Sietske Sikkes, Ph.D.
Amsterdam University Medical Centers, Netherlands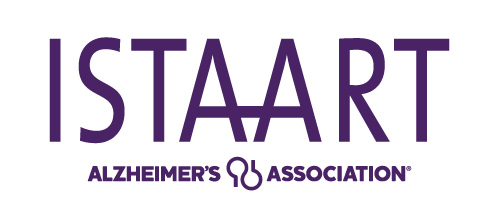 Advance Your Career
Join ISTAART, an inclusive global network of scientists, clinicians and dementia professionals. With newly discounted rates and free memberships for students, it's easier than ever to become a part of ISTAART.
Learn More
We use cookies to improve your experience on this website. Learn about options for managing your personal data in our Privacy Policy.
> 1200px
lg > 992px
md > 768px
sm < 767px
xs