Alzheimer's Association International Conference | July 31 – Aug. 4, 2022 | San Diego, USA and Online
Clinician-Focused Education
AAIC 2022 features a strong emphasis on clinicians, with educational opportunities for neurologists, geriatricians, psychiatrists, clinical psychologists and more. Learn about the latest dementia research and expand your knowledge of diagnosis and care at AAIC.
New Clinician-Focused Education, Sessions and Benefits
Clinical Day of Focus: Join us on Monday, Aug. 1 for the Clinical Day of Focus, featuring dedicated sessions on blood tests, the latest in clinical trials, risk reduction and more.
Clinical Pearls: Throughout the week, expand your knowledge with Clinical Pearls, sessions that are most applicable to the diagnosis and management of Alzheimer's and other dementias in a clinical practice setting. View scientific sessions.
Closing panel: Conclude your experience on Thursday, Aug. 4 by attending a closing panel highlighting an overview of the conference and key takeaways for clinicians.
Take advantage of free CME: AAIC is your opportunity to earn free CME while staying at the forefront of dementia research. Learn more about claiming continuing education credit.
Get More from AAIC with ISTAART
The International Society to Advance Alzheimer's Research and Treatment (ISTAART) gives clinicians the tools to connect, educate and inspire teams to elevate dementia research. As a member, you'll be the first to learn about avenues for publication and grant funding, and you'll gain insights on how and where to present your work at conferences. Learn more about ISTAART benefits at AAIC.
Not a member of ISTAART? Select the ISTAART + AAIC Bundle during registration to join and receive exclusive member benefits, including no-cost online attendance, significant discounts for in-person attendance in San Diego, and access to Professional Interest Area (PIA) Day. Get registration details.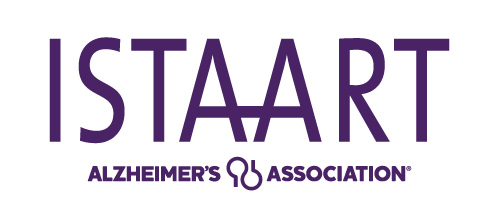 Join ISTAART and Get No-Cost or Discounted Registration!
New members can select the ISTAART + AAIC bundle during registration to receive no-cost virtual registration or discounted in-person registration. Plus, get all the year-long benefits of membership, including global networking opportunities and access to Professional Interest Area (PIA) events. Register for AAIC and join ISTAART today!
GET REGISTRATION DETAILS
> 1200px
lg > 992px
md > 768px
sm < 767px
xs