Alzheimer's Association International Conference | July 31 – Aug. 4, 2022 | San Diego, USA and Online
Ancillary meetings, whether CME or non-CME, are functions that involve AAIC attendees but are not planned, executed or sponsored by the Alzheimer's Association.
These functions include but are not limited to:
Corporate meetings
Customer events
Focus groups/advisory boards
Hospitality functions
Industry poster receptions
Investigator meetings
Staff meetings
Social events
Slide reviews and pre-program meetings
Any formalized forum presenting information to conference attendees
View the AAIC 2022 External Ancillary Meeting Information and Guidelines.
Schedule an Ancillary Meeting (CME or Non-CME)
To schedule an external ancillary meeting during AAIC, please complete the External Ancillary Meeting Application and submit payment through the link provided in the form. Applications will be accepted until Friday, July 1, 2022 based on meeting space availability.
Contact Information
For questions about external ancillary meetings, please contact:
Amanda Duski, CMP, DES
Associate Director, Conference Services
312.377.6636
akduski@alz.org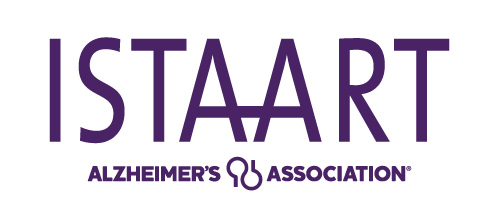 Join ISTAART and Get No-Cost or Discounted Registration!
New members can select the ISTAART + AAIC bundle during registration to receive no-cost virtual registration or discounted in-person registration. Plus, get all the year-long benefits of membership, including global networking opportunities and access to Professional Interest Area (PIA) events. Register for AAIC and join ISTAART today!
GET REGISTRATION DETAILS
> 1200px
lg > 992px
md > 768px
sm < 767px
xs