Alzheimer's Association International Conference | July 28 – Aug. 1, 2024 | Philadelphia, USA, and Online
AAIC Scientific Program Committee
About the Committee
A Scientific Program Committee (SPC) is organized for each Alzheimer's Association International Conference (AAIC) and includes international experts in a variety of topic areas who are committed to developing the most relevant and innovative content for the conference. Specifically, the SPC determines the invited program (plenary and symposia sessions) and creates the oral, poster and featured research sessions based on the review scores for the submitted portion of the program.
The SPC conducts its work year-round, including a planning teleconference in the fall, a meeting in March and a meeting at AAIC. Members serve a three-year term.
Meet the Experts
Chairs
Sebastian Palmqvist, Sweden
Wiesje van der Flier, Netherlands
Committee Members
Rufus Akinyemi, Nigeria
Alex Bahar-Fuchs, Australia
David Blum, France
Jose Bras, United States
Luc Buée, France
Hanna Cho, South Korea
Adelina Comas-Herrera, United Kingdom
Lucía Crivelli, Argentina
Jeffrey Cummings, United States
Jeff Dage, United States
Nilüfer Ertekin-Taner, United States
Sergio Ferreira, Brazil
Silvia Fossati, United States
Cameron Gettel, United States
Crystal Glover, United States
Michael Gold, United States
Agustín Ibañez, Ireland
Zahinoor Ismail, Canada
Amy Kind, United States
Michelle Mielke, United States
David Miller, United States
Moyra Mortby, Australia
Amritpal Mudher, United Kingdom
Catherine Mummery, United Kingdom
Melissa Murray, United States
Tharick Pascoal, United States
Alexa Pichet Binette, Sweden
Christopher Rowe, Australia
Sietske Sikkes, Netherlands
John Sims, United States
Sudhir Sivakumaran, United States
David Wolk, United States
Xin Xu, China
Ex-officio members:
Paulo Caramelli, Brazil, Chair, ISTAART Advisory Council
Laura Wisse, Sweden, Immediate Past Chair, Neuroimaging Professional Interest Area
Bruce Lamb, United States, Chair, Medical and Scientific Advisory Group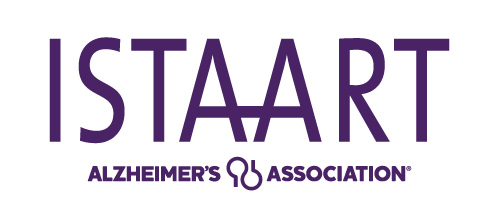 Advance Your Career
Join ISTAART, an inclusive global network of scientists, clinicians and dementia professionals. With newly discounted rates and free memberships for students, it's easier than ever to become a part of ISTAART.
Learn More
We use cookies to improve your experience on this website. Learn about options for managing your personal data in our Privacy Policy.
> 1200px
lg > 992px
md > 768px
sm < 767px
xs