Alzheimer's Association International Conference | July 31 – Aug. 4, 2022 | San Diego, USA and Online
Emerging Concepts in Basic Science
In 2016, the AAIC Scientific Program Committee introduced the Emerging Concepts series, an innovative aspect of the Alzheimer's Association International Conference program designed specifically for basic dementia science.
This series will be a can't-miss aspect of AAIC 2022.
On This Page:
Explaining Why and How the Entorhinal Cortex Acts as Alzheimer's Anatomical Source
Why does Alzheimer's disease start in one part of the brain? How and why does it gradually spread from this anatomical source? These "anatomical biology" questions have long vexed the field. The group of investigators in this session will share recent research that encompasses genetics and molecular biology, neuronal and glial biology, and most importantly anatomical studies in the mouse and human brain. Collectively, these studies are beginning to demystify the fundamental questions. Moreover, the answers promise to improve Alzheimer's disease diagnostics and prognostics, and even to open up new therapeutic avenues.
Organized by:
Karen E. Duff, University College London, United Kingdom
Scott A. Small, Columbia University, United States
Speakers:
Sabrina Simoes, Columbia University, United States
The trans-entorhinal cortex differential depends on retromer-mediated endosomal recycling
Scott Small, Columbia University, United States
SORL1-retromer regulates endosomal recycling and helps explain Alzheimer's regional vulnerability
Bart de Strooper, Vlaams Instituut voor Biotechnologie; KU Leuven; UK Dementia Research Institute and University College London, United Kingdom
Single cell biology to analyze cellular heterogeneity in the response to amyloid plaques in Alzheimer's Disease
Karen Duff, University College London, United Kingdom
Session title coming soon
Metabolic Dysregulation in Alzheimer's Disease
In this session, we will discuss metabolic alterations in Alzheimer's disease (AD) and recent treatment strategies targeting metabolic defects:
Review the AD-related brain energy deficit associated with glucose hypometabolism and highlight that brain energy rescue with ketones is emerging as a promising strategy to alleviate cognitive impairment in dementia.
Present evidence that chaperone-mediated autophagy is essential for neuronal proteostasis.
Discuss molecular mechanisms underlying impaired brain insulin signaling in AD.
Highlight that peripheral and central insulin resistance is associated with synaptic and memory impairment. Insulin resistance is an important component of allostatic load and allostatic overload in turn can trigger insulin resistance and favor the development of AD.
Show evidence of systemic factors as important mediators of brain homeostasis, aging and neurodegeneration. Fatty acid metabolism, which is closely intertwined with glucose metabolism, is likewise abnormal in AD. We will present data suggesting that aberrant fatty acid metabolism is a major factor contributing to the immune and synaptic dysfunction occurring in AD.
Discuss the potential of lifestyle interventions to preserve brain health and prevent or delay AD.
Organized by:
Fernanda de Felice, Queen's University, Canada
Stephen Cunnane, Université de Sherbrooke, Canada
Speakers:
Stephen Cunnane, Université de Sherbrooke, Canada
Can brain energy rescue with ketones slow down Alzheimer's?
Lawrence Reagan, University of South Carolina, USA
Hippocampal insulin resistance and glutamate neuroplasticity deficits in the cognitively impaired brain: mechanistic implications for AD
Fernanda de Felice, Queen's University, Canada
Impaired insulin signaling and allostatic load in Alzheimer disease
Karl Fernandes, Université de Sherbrooke, Canada
Brain fatty acid metabolism as a mediator of cellular and behavioral impairments in Alzheimer's disease
Contributions of Phase Separation to Neurodegenerative Disease
Discovery of the contributions of liquid liquid phase separation (LLPS) to biology are revolutionizing our understanding of cell biology and the pathophysiology of neurodegenerative diseases. LLPS has been most studied among RNA binding proteins, whose structure and interaction with RNA facilitates LLPS, and which use LLPS to form the membraneless organelles that regulate RNA metabolism. Mutations in many RNA binding proteins disrupt LLPS and contribute to neurodegenerative diseases. Importantly, tau protein also readily undergoes LLPS and also associates with RNA binding proteins.
The presentations in this session will present how the biology of LLPS contributes to disease and how LLPS might contribute to the pathophysiology of tauopathies. The presentations will cover the biology of LLPS and impact on tau protein from the levels of biology, biophysics and pathophysiology. Presentations will also address how the design of tools to modulate phase separation are also being used as an approach for disease therapy.
Organized by:
Susanne Wemann, German Center for Neurodegenerative Diseases, Germany
Benjamin Wolozin, Boston University, United States
Speakers:
Roy Parker, University of Colorado, United States
Interactions of cytoplasmic and nuclear RNP granules promoting and localizing tau aggregation
Markus Zweckstetter, Max-Planck-Gesellschaft, Germany
From Tau drops to an AD drug
Susanne Wegmann, German Center for Neurodegenerative Diseases (DZNE), Germany
Indications of Tau condensation in Tau (patho)biology
Ben Wolozin, Boston University, United States
Tau phase separation: from basic biology to disease modification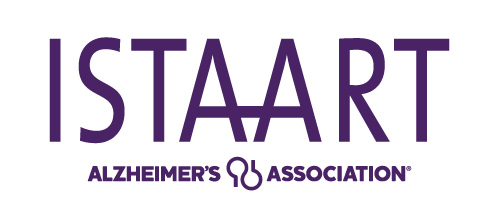 Join ISTAART and Get No-Cost or Discounted Registration!
New members can select the ISTAART + AAIC bundle during registration to receive no-cost virtual registration or discounted in-person registration. Plus, get all the year-long benefits of membership, including global networking opportunities and access to Professional Interest Area (PIA) events. Register for AAIC and join ISTAART today!
GET REGISTRATION DETAILS
> 1200px
lg > 992px
md > 768px
sm < 767px
xs