Alzheimer's Association International Conference | July 16-20, 2023 | Amsterdam, Netherlands and Online
The AAIC experience is defined by a diverse scientific program that offers more than 600 podium presentations focusing on basic science and pathogenesis, biomarkers, clinical manifestations, drug development, public health, and dementia care, as well as more than 2,900 posters on the latest dementia research.
Full session and speaker information will be available closer to the conference.
Plenary Sessions
Plenary Sessions address the field's most crucial and compelling topics and are delivered by leaders in the field. Plenary speakers at AAIC 2023 include:
Cynthia Lemere, Ph.D., Brigham and Women's Hospital and Harvard Medical School — United States
M. Marsel Mesulam, M.D., Northwestern University — United States
Rik Ossenkoppele, Amsterdam University Medical Centers and Lund University — Netherlands
Ana Quiñones, Ph.D., Oregon Health & Science University — United States
Perspectives Sessions
Perspectives Sessions provide expert reviews of recent advances and propose a road map for the future, incorporating multiple viewpoints to stimulate original discussion and debate. Perspectives Sessions at AAIC 2023 include:
New horizons on human postmortem neuropathology: Driving biomarker and drug development in neurodegenerative diseases.
Neurodegeneration and inflammation.
Advances in plasma Alzheimer's disease biomarkers.
Emerging biomarkers for common co-pathologies.
The interface of cognition and behavior for dementia risk.
Dementia care in low- and middle-income countries.
Novel approaches to address caregiver burden and stress.
Featured Research Sessions
Featured Research Sessions (FRS) debut and discuss innovative and impactful research findings, drawing together multiple studies that share a common focus.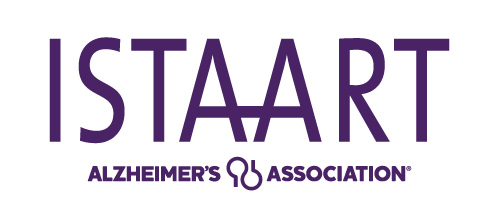 Advance Your Career
Join ISTAART, an inclusive global network of scientists, clinicians and dementia professionals. With newly discounted rates and free memberships for students, it's easier than ever to become a part of ISTAART.
Learn More
> 1200px
lg > 992px
md > 768px
sm < 767px
xs