Alzheimer's Association International Conference | July 16-20, 2023 | Amsterdam, Netherlands and Online
Developing Topics Abstract Submissions
Abstract submission is currently closed.
Developing Topic submissions are designed to bring the latest research findings in the field to AAIC attendees. Specifically, they are abstracts in which the research findings were not available by the general abstract submission deadline.
Note: Developing Topics abstracts will be considered for poster presentation only unless the research is considered to be late-breaking.
Criteria:
Quality of scientific research.
Relevance to Alzheimer's and other dementias.
Newness of information — abstracts related to COVID-19 are encouraged.
Potential impact on the field.
Topics of interest include basic science and pathogenesis, biomarkers, clinical manifestations, dementia care and psychosocial factors, dementia care practice, drug development and public health.
Additional Information:
Previously submitted/reviewed abstracts will not be considered.
A limited number of abstracts are selected, with selection based on timeliness and scientific merit.
Only under extraordinary circumstances will abstracts without results be considered.
Accepted abstracts are published in an online supplement to the Association's journal, Alzheimer's & Dementia: The Journal of the Alzheimer's Association.
Developing Topics abstracts must be submitted via the online system.
Developing Topics abstracts are not accepted for the Alzheimer's Imaging Consortium or Technology and Dementia.
Developing Topics abstracts do not include the AAIC Featured Research Session format.
Exception: An author may present in two oral platforms as long as one is a Developing Topics session.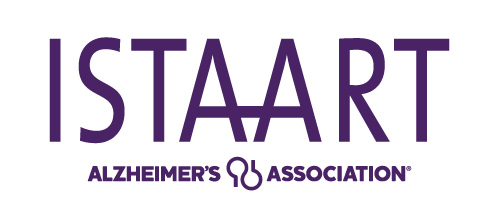 Advance Your Career
Join ISTAART, an inclusive global network of scientists, clinicians and dementia professionals. With newly discounted rates and free memberships for students, it's easier than ever to become a part of ISTAART.
Learn More
> 1200px
lg > 992px
md > 768px
sm < 767px
xs