Alzheimer's Association International Conference | July 16-20, 2023 | Amsterdam, Netherlands and Online
An International Effort to Push Dementia Science Forward
The Alzheimer's Association International Conference is the largest and most influential international meeting dedicated to advancing dementia science. Each year, AAIC convenes the world's leading basic scientists, clinical researchers, early career investigators, clinicians and the care research community to share breaking research discoveries that will lead to methods of prevention and treatment and improvements in diagnosis for Alzheimer's disease.
Join us in Amsterdam, Netherlands and online for AAIC 2023!
RAI Amsterdam
Europaplein 24, 1078 GZ Amsterdam, Netherlands

Annual conference: July 16-20
Educational workshops and preconferences: July 14-15
Exhibits: July 16-19
What You Can Expect from AAIC 2023
Share, network and collaborate.
The AAIC experience is defined by a diverse scientific program, which is shaped by your work and for your work. Whether you attend AAIC in-person or online, there are many reasons to register for the world's premier dementia research conference:
Hear from leaders in the field with plenary sessions.
Learn about breakthroughs in dementia science from more than 3,000 poster presentations and over 650 podium presentations on basic science, emerging research, innovative practice techniques, imaging, technology and more.
Stay at the forefront of research with the Emerging Concepts Series, which explores the newest findings in basic science.
Network with thousands of dementia researchers at all career stages from around the world through both organized and informal opportunities.
Get the opportunity to elevate your career and the visibility of your lab, university or organization, thanks to coverage from prestigious media outlets like The New York Times, The Wall Street Journal, CNN, NBC, NPR and more.
Mingle with fellow attendees at events like the Welcome Reception, ISTAART Networking Reception, AAIC After Hours Reception, the 5k Fun Run and daily morning yoga.
Join ISTAART to maximize your AAIC experience and stay connected year-round.
Whether you're a student investigator, seasoned researcher, clinician or anyone else in the field of Alzheimer's and dementia science, there's something for everyone at AAIC.
Future Scientific Meetings
AAIC is just the beginning of the many year-round opportunities offered by the Alzheimer's Association. Attend an upcoming in-person or virtual conference to learn and network within the dementia science community.
"Attending AAIC always rekindles my scientific energy and reminds me why I went into AD research."

– Thomas Beach, M.D., Ph.D




"AAIC is the preeminent conference in this area for those starting out as well as established investigators. Excellent relevant science and friendships bring me back every year."

– Krista Lanctôt, Ph.D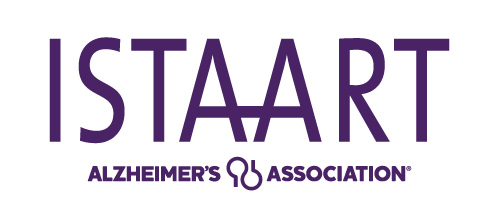 Advance Your Career
Join ISTAART, an inclusive global network of scientists, clinicians and dementia professionals. With newly discounted rates and free memberships for students, it's easier than ever to become a part of ISTAART.
Learn More