Alzheimer's Association International Conference | July 16-20, 2023 | Amsterdam, Netherlands and Online
Alzheimer's Imaging Consortium Submissions
On This Page:
Presentation Types
Authors may select from two presentation formats when submitting an abstract for the Alzheimer's Imaging Consortium (AIC), including:
AIC Oral Presentation (individual)
10 minutes per presentation.
Oral sessions are grouped by the Executive Committee of the ISTAART Neuroimaging Professional Interest Area.
A person may be the presenting author on one podium presentation.
Submitted oral presentation abstracts that are not selected will be considered for a poster presentation.
AIC Poster Presentation (individual)
Grouped by topic.
Poster details will be provided in the spring.
An AIC poster abstract may also be submitted for oral and/or poster consideration to the Alzheimer's Association International Conference (AAIC).
Themes
Selection of a theme per abstract allows submitters to "self-identify" the area in which the abstract best fits. This identification is the first step in sorting abstracts for the AIC Planning Committee, who will take this identification into consideration and will group related abstracts with similar topics into the same session.
AIC Abstract Submission Themes
Amyloid imaging
Animal imaging
Brain networks and connectivity
Clinical outcomes and disclosure of Alzheimer's disease biomarkers
Evaluating treatments with neuroimaging
Imaging and genetics
Imaging and non-AD neurodegeneration
Imaging correlates of cognition and biomarkers
Imaging in normal brain aging
Imaging-pathological correlations
Neuroimaging and preclinical diagnosis
New imaging methods
Non-pharmacological therapies and neuroimaging
Tau imaging
Other
AIC Registration Fellowships
A limited number of fellowships, in the form of complimentary AIC registration, are available for early career scientists who are the presenting author on an accepted abstract.
Application process: In order to apply, the applicant must be indicated as the presenting author on a submitted abstract for AIC and complete the registration fellowship application requirements in the last step of the abstract submission process. Learn more about AIC registration fellowships.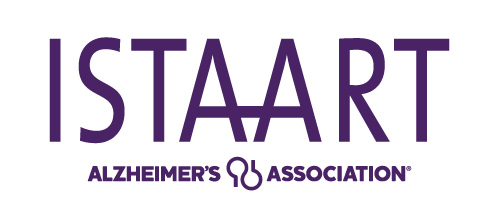 Advance Your Career
Join ISTAART, an inclusive global network of scientists, clinicians and dementia professionals. With newly discounted rates and free memberships for students, it's easier than ever to become a part of ISTAART.
Learn More
> 1200px
lg > 992px
md > 768px
sm < 767px
xs