Alzheimer's Association International Conference | July 16-20, 2023 | Amsterdam, Netherlands and Online
Abstract Submission Overview
Abstract submissions open in November 2022.
On This Page:
Submitting an Abstract
A Scientific Program Committee (SPC) is organized for each AAIC and includes international experts in a variety of topic areas who are committed to developing the most relevant and innovative content for the conference. The SPC determines the invited program (plenary and symposia sessions) and creates the oral, poster and featured research sessions based on the review scores for the submitted portion of the program.
Why you should share your work: Submitting an abstract for AAIC, the world's largest and most influential dementia research conference, could help you advance your research and elevate your career.
Don't know where to start? Get answers to Frequently Asked Questions.
Abstract submission opens
---
Abstract submission closes (general deadline)
---
---
Conference registration opens
---
Developing Topics* abstract submission
---
*Unless the research is considered to be late-breaking, Developing Topic abstracts will only be considered for poster presentations.
Contact Information and Support
General abstract questions
Email: abstracts@alz.org
Phone: +1.312.335.5897
(9 a.m. – 5 p.m. Central Time — North America, Monday-Friday)
Technical support (login issues, technical entry issues)
Online feedback form
Phone: +1.401.334.0220
(6:30 a.m. – 4 p.m. Central Time — North America, Monday-Friday)
Please review the website prior to contacting the Alzheimer's Association or technical support.
Embargo Policy
All materials presented at the Alzheimer's Association International Conference are embargoed for publication and broadcast until the officially scheduled date and time of presentation unless the Alzheimer's Association provides written notice of change of date and/or time in advance. View the full embargo policy.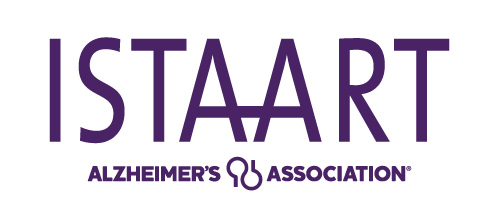 Advance Your Career
Join ISTAART, an inclusive global network of scientists, clinicians and dementia professionals. With newly discounted rates and free memberships for students, it's easier than ever to become a part of ISTAART.
Learn More
> 1200px
lg > 992px
md > 768px
sm < 767px
xs