Alzheimer's Association International Conference | July 31 – Aug. 4, 2022 | San Diego, USA and Online
Welcome to San Diego! Known as "America's Finest City," San Diego sits perched on the coast of the Pacific Ocean in Southern California. An ideal year-round climate, miles and miles of immaculate white sand beaches, and an abundance of cultural attractions make San Diego an ideal destination for visitors around the globe — and the perfect backdrop for AAIC 2022.
Check out our top recommendations for things to do in San Diego, then build out the rest of your itinerary with the help of the San Diego Tourism Authority.
On This Page: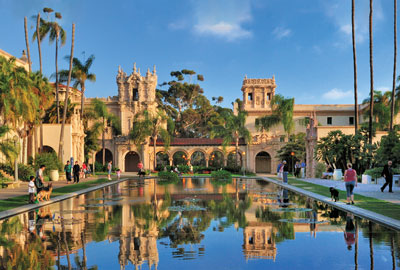 Attractions
From tide pools teeming with aquatic life to over 150 canyons and world-class museums, there is no shortage of essential San Diego sites.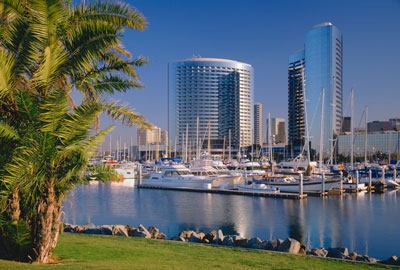 In the Neighborhood
The San Diego Convention Center is located in the heart of downtown, just minutes from some of the city's most famous destinations, making the AAIC 2022 the perfect place to kick off your adventures.
Take a short walk down Fifth Avenue to arrive at the Gaslamp Quarter. With a nod to its Victorian-era roots in its name, this district features some of the city's best restaurants, shopping and entertainment, all within 16 square blocks. (0.4 miles / 0.6 kilometers from the San Diego Convention Center)
Follow the Embarcadero (pictured above), meaning "to embark" in Spanish, as it curves along the San Diego Bay waterfront. The paved promenade showcases the city's rich maritime history and amazing views of the Pacific — climb aboard one of the historic docked ships, grab a fish taco or relax in the grass in the adjoining Downtown Waterfront Park. (0.8 miles / 1.3 kilometers from the San Diego Convention Center)
Stroll through Balboa Park, a 1,200-acre natural and cultural respite within the city, boasting 17 museums, lush botanical gardens, and a full roster of arts and entertainment options. (1.6 miles / 2.6 kilometers from the San Diego Convention Center)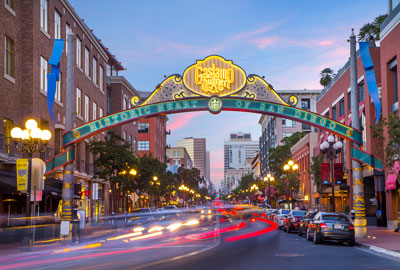 Food and Dining
San Diego is home to thousands of eateries, serving cuisine from across the globe. Local produce grown in Southern California is the star of the show, featuring avocados, limes and oranges.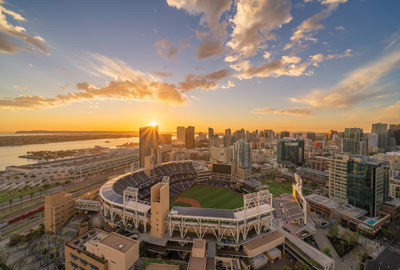 Reserve a Hotel Room for AAIC
Make a reservation in the AAIC hotel block by July 7 to get priority access, attendee-only rates and easy group booking in four high-quality, conveniently located AAIC hotels.
BOOK YOUR HOTEL
> 1200px
lg > 992px
md > 768px
sm < 767px
xs