Alzheimer's Association International Conference | July 16-20, 2023 | Amsterdam, Netherlands and Online
Dementia Care Research and Practice Submissions
AAIC welcomes and encourages the attendance of researchers and practitioners in dementia care.
On This Page:
Dementia Practice Proposals (Criteria and Topics)
Proposals concerning diverse dementia care practices are encouraged, from programs for people with dementia—such as the use of art, music and technology—to programs for care and support, such as culture change, staff training and case management.
---
Dementia Care and Psychosocial Factors
Dementia Care Research (research projects; nonpharmacological)
Assessment and care planning
Behavioral interventions
Community care
Cross-cultural studies and cultural/linguistic adaptations
Family/lay caregiving
Instrument development, program evaluation and translation
Long-term care
Therapeutic strategies and interventions
Use of technologies
---
Psychosocial Factors and Environmental Design
Environmental design and technology
Living with dementia and quality of life
Social networks
---
Dementia Care Practice (descriptive)
Implementation of person-centered care
Managing dementia-related behaviors
Other innovative programs and practices
Supportive and therapeutic environments
Transition and coordination of services
Workforce initiatives
Presentation Types
Poster Presentation
Poster details will be provided in the spring.
Oral Presentation
10 minutes per presentation.
Oral sessions will be grouped by the Scientific Program Committee and are comprised of six presentations per session.
The total length of one oral session is 75 minutes.
A person may be the presenting author on one oral presentation.
Submitted oral session abstracts that are not selected will be considered for a poster presentation.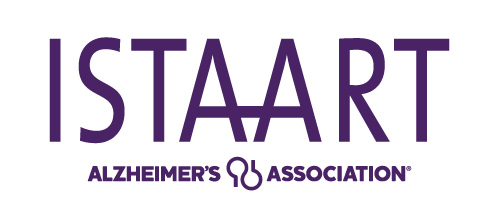 Advance Your Career
Join ISTAART, an inclusive global network of scientists, clinicians and dementia professionals. With newly discounted rates and free memberships for students, it's easier than ever to become a part of ISTAART.
Learn More
> 1200px
lg > 992px
md > 768px
sm < 767px
xs