Alzheimer's Association International Conference | July 16-20, 2023 | Amsterdam, Netherlands and Online
Technology and Dementia Submissions
On This Page:
Presentation Types
Authors may select from two presentation formats when submitting an abstract for the Technology and Dementia preconference, including:
Poster Presentation (individual)
Grouped by topic.
Poster details will be provided in the spring.
Oral Presentation (individual)
10 minutes per presentation.
A person may be the presenting author on one oral presentation.
Submitted oral session abstracts that are not selected will be considered for a poster presentation.
Themes
Selection of a theme per abstract allows submitters to "self-identify" the area in which the abstract best fits. This identification is the first step in sorting abstracts for the planning committee, who will take this identification into consideration when creating sessions.
Submission Themes and Topics
Assistive Technology

Caregiving support
Robotics
Smart homes/"Internet of things"
Wearable sensors/mobile apps

Clinical Applications

Diagnosis/progression monitoring/population studies
Digital technology for drug discovery/drug delivery
Electronic health records/clinical technology
Technology for precision medicine ETC

Exploitation

Barriers to translation/implementation/commercialization
Big data/data analytics and data security
Commercialization of research
Lessons learned/biggest failures

Interventions

Cognitive assistance/lifestyle coaching/automation
Human behavior analysis/longitudinal data/studies/evaluations
Participatory design/co-design/user engagement in research
Self-management by people with dementia

Other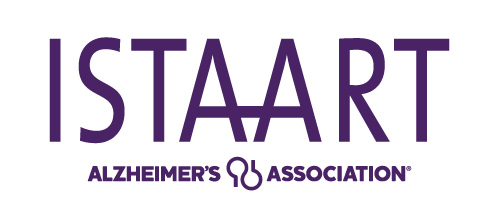 Advance Your Career
Join ISTAART, an inclusive global network of scientists, clinicians and dementia professionals. With newly discounted rates and free memberships for students, it's easier than ever to become a part of ISTAART.
Learn More
> 1200px
lg > 992px
md > 768px
sm < 767px
xs