Alzheimer's Association International Conference | July 16-20, 2023 | Amsterdam, Netherlands and Online
2022 Clinician-Focused Education
AAIC 2022 features a strong emphasis on clinicians, with educational opportunities for neurologists, geriatricians, psychiatrists, clinical psychologists and more. Learn about the latest dementia research and expand your knowledge of diagnosis and care at AAIC.
New Clinician-Focused Education, Sessions and Benefits
Clinical Day of Focus: Join us for the Clinical Day of Focus, featuring dedicated sessions on blood tests, the latest in clinical trials, risk reduction and more, including:

Remote Assessment of Preclinical Cognitive Change.
The Road to Clinical Implementation of Plasma Biomarkers.
International Psychogeriatric Association Guidelines on Dementia and Agitation: From Provisional to Final with Related Treatment Algorithms.
Plenary Session: Apathy in Neurodegenerative Diseases.

Clinical Pearls: Throughout the week, expand your knowledge with Clinical Pearls, sessions that are most applicable to the diagnosis and management of Alzheimer's and other dementias in a clinical practice setting. View scientific sessions.
ISTAART Clinician Forum Breakfast: Meet with experts to discuss emerging diagnostics and therapeutic trends in dementia over breakfast.
Closing panel: Conclude your experience by attending a closing panel highlighting an overview of the conference and key takeaways for clinicians.
Take advantage of free CME: AAIC is your opportunity to earn free CME while staying at the forefront of dementia research. Learn more about claiming continuing education credit.
Get More from AAIC with ISTAART
The International Society to Advance Alzheimer's Research and Treatment (ISTAART) gives clinicians the tools to connect, educate and inspire teams to elevate dementia clinical care and research. As a member, you'll be the first to learn about avenues for publication and grant funding, and you'll gain insights on how and where to present your work at future conferences. Learn more about ISTAART benefits at AAIC.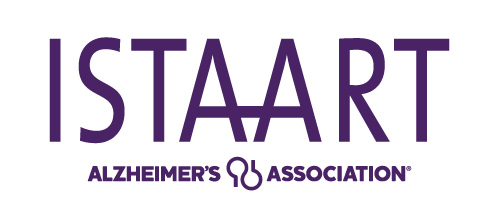 Advance Your Career
Join ISTAART, an inclusive global network of scientists, clinicians and dementia professionals. With newly discounted rates and free memberships for students, it's easier than ever to become a part of ISTAART.
Learn More
> 1200px
lg > 992px
md > 768px
sm < 767px
xs