Alzheimer's Association International Conference | July 16-20, 2023 | Amsterdam, Netherlands and Online
A diverse scientific program, punctuated by distinguished plenary speakers, draws attendees year after year to AAIC: the largest and most influential international forum to advance dementia science.
Explore the full AAIC 2022 conference program. Registered attendees, plan your schedule.
Please refer to the daily addenda for program changes. The ALZ Meetings on-site attendee mobile app and the AAIC virtual platform will have the most up-to-date program information.
All events will take place at the San Diego Convention Center unless otherwise noted. Times are listed in Pacific Time (North America).
On This Page:
Basic Science and Pathogenesis

Plenary session: Astrocytes in Neurodegenerative Disorders
Presented by Carole Escartin, Université Paris-Saclay/CNRS, France
Plenary session: Inge Grundke-Iqbal Award for Alzheimer's Research: Tau Oligomer Induced HMGB1 Release Contributes to Cellular Senescence and Neuropathology Linked to Alzheimer's Disease and Frontotemporal Dementia
Presented by Rakez Kayed, University of Texas Medical Branch, Galveston, United States
Mechanisms Underlying Lifestyle Interventions in AD
Traumatic Brain Injury and Dementia

Biomarkers

Plenary session: The Role of Biomarkers in Preventative Clinical Trials in Alzheimer's Disease: Perspectives from a South American Country
Presented by Francisco Lopera, Neurosciences Group of Antioquia, University of Antioquia, Colombia
Plenary session: Neuropathology in the Era of In-Vivo Biomarkers
Presented by Thomas Beach, Banner Sun Health Research Institute, United States
The Road to Clinical Implementation of Plasma Biomarkers
Biomarker Discovery in Global and Diverse Landscapes

Clinical Manifestations

Plenary session: Apathy in Neurodegenerative Diseases
Presented by Krista Lanctôt, Sunnybrook Health Sciences Centre, Canada
Remote Assessment of Preclinical Cognitive Change

Dementia Care and Psychosocial Factors and Public Health

Plenary session: Aging In Homeless Populations
Presented by Margot Kushel, University of California, San Francisco, United States
Plenary session: Non-Pharmacological Care, Behavior Change, MCI
Presented by Linda Lam, Chinese University of Hong Kong, Hong Kong
Plenary session: The Interface of Delirium and Dementia
Presented by Sharon K. Inouye, Harvard Medical School, United States
Innovative Methods in ADRD Epidemiology Research

Drug Development

Plenary session: Next-Generation Alzheimer's Therapeutics: Leveraging Deep Biology
Presented by Frank M. Longo, Stanford University, United States
Drug Repositioning and Alzheimer's Clinical Trials
Immune Metabolism and Gut Microbiome in Alzheimer's Disease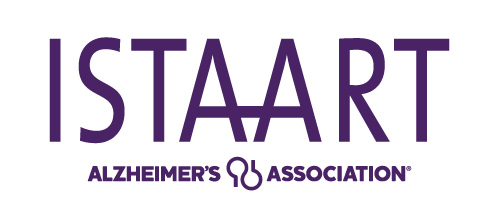 Advance Your Career
Join ISTAART, an inclusive global network of scientists, clinicians and dementia professionals. With newly discounted rates and free memberships for students, it's easier than ever to become a part of ISTAART.
Learn More
> 1200px
lg > 992px
md > 768px
sm < 767px
xs